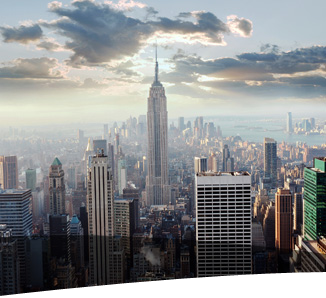 Contact
our sales team with your inquiries.

Careers with kined systems

Title: Outside Sales Representative or rather a Hunter
Description: Kined Systems, a technology solutions company based in New York City with HQ in Hazlet NJ, is searching for an articulate Sales Representative with experience selling Managed Services, IT products and IT staffing. The Sales Representative will become part of Kined Systemsí sales team, responsible for selling Kined Systems Solutions specifically, IT products and IT staffing as well as Managed Services. This position will be working out of our Hazlet NJ HQ.
This position offers high commission with possibility for growth within the organization, stock options etc. This is not a 9-5 desk job; this is for hunters ONLY that want to make serious revenue. Must be prepared for extensive travel within NY, CT, PA and NJ as well as extended work schedule.
Must be self-motivated with a proven track record in Managed Services, IT products and IT staffing sales and knowledge of technology, Must be comfortable in the dynamic atmosphere of a technical organization with a rapidly expanding customer base. Must possess strong presentation skills and be able to communicate professionally in written responses to emails, RFPs, and when submitting reports. Must be organized and analytical, able to eliminate sales obstacles through creative and adaptive approaches.
Responsibilities:
The purpose of the Outside Sales Representative position is to represent the company by showcasing and selling the services and products. The primary focus of the Outside Sales Representative is to work with prospects by handling onsite appointments and providing demonstrations and closing deals.
Knowledge, Skills, and/or Abilities Required: To perform this job successfully, an individual must be able to perform each essential duty satisfactorily. The requirements listed below are representative of the knowledge, skill, and/or ability required. Reasonable accommodations may be made to enable individuals with disabilities to perform the essential functions.
Outside sales experience with selling any of the following:
IT Services and Products,
Managed IT Services
IT Consulting or Staffing
*Do not apply if you do not have sales experience with the above listed products/services.
Possess a track record of managing the customer commitment, negotiation, and closed of the sales process
Demonstrated level of success in the development of client relationships
Enjoy working with customers and external audiences
High energy and drive with good negotiation skills
Proficient with general office applications
Strong organizational, presentation, and customer service skills
Skill in preparing written communications and materials
Interpersonal skills: such as telephony skills, communication skills, active listening and customer-care
Ability to multi-task and adapt to changes quickly
Typing skills to ensure quick and accurate data entry
Self-motivated with the ability to work in a fast moving environment
Top Attributes:
Strong hunter mentality.
High velocity, close deals and move.
Desired Experience:
B.S. in Computer Science or a related field required. MBA strongly preferred
3+ years of IT solutions sales with large territory experience
Proven top performer in complex IT solutions sales cycles
Sales experience and relationships in Northeast marketplace
Proven record of success selling related solutions and services to midsized enterprise
Demonstrated success working in a remote territory
Background in storage, security, directory services, SaaS
Data protection related experience a plus, not required
EMR (Electronic Medical Records) Services sales a big plus.
Skills:
Customer Service, Meeting Sales Goals, Closing Skills, Territory Management, Prospecting Skills, Negotiation, Self-Confidence, Product Knowledge, Presentation Skills, Client Relationships, Motivation for Sales.
Click here to fill out our questionnaire and upload your resume
Title:
Junior Windows Engineer

Description:Kined Systems, a technology solutions company based in New York City, is searching for a highly talented Junior Windows 2008 Engineer to assist in the migration of file and print from Novell to Windows 2008.

Skills: Windows XP, 2003 and 2008, System Administration, Developing Design Documentation, LAN Knowledge, Servers, On-Call, Networking Knowledge, Network Hardware Configuration, Network Maintence, Novell This position offers competitive pay, flexible hours and a dynamic environment with the opportunity to work remotely.

Click here Learn more and Apply
Title:
ETL Architect
Description: We are looking for a strong modeler with ETL hands on experience.
SQLserver....This person needs to have ETL experience that is specific with data warehousing.
Must demonstrate the ability to model the data warehouse by articulating the client....

ETL Architect 8 - 10 Years of IT experience in ETL and Data Warehouse modeling
Click here Learn more and Apply