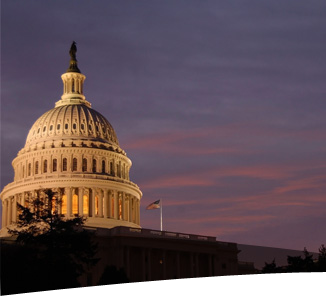 Contact
our sales team with your inquiries.

Federal, state and local agencies are challenged with providing cost effective services to the public. Kined Systems offers efficient collaborative solutions and a thorough understanding of the public sector—serving as a catalyst to drive down technology costs for the government sector. We can assist with inter-agency communication, secured access, compliance, identity management, automated directory services, reporting and regulations such as FISMA & FIPS.
With the current credit crunch along with a climate of mergers and acquisitions, Kined Systems is strategically partnered with Quest Software. Utilizing Quest's product line, we optimize cost efficiencies for our clients—providing an enhanced ROI on initial IT expenses while allowing clients to allocate time more efficiently. Kined's extensive expertise in mitigating government compliance requirements such as SOX, HIPAA & GLBA and converting your network infrastructure to an effective business tool is our ultimate goal.
Kined systems have worked with clients across the following industries:
Government
Financial
Hospitality
Telecommunications
Medical / Pharmaceutical
Digital and Media Industry
Kined Systems' new web solutions are captivating for media and digital companies. Our core designs for media and digital clients include streaming servers, presentation servers and web servers. Our lean approach utilizes the security and technological benefits of Windows Server 2008 specifically IIS7 and Microsoft SharePoint. Our creative directors will dramatically improve the way your employees manage documents, search for employee information, collaborate, and secure sensitive documents.